>
+RFID Smart Labels
Diprivan 200 mg per 20 mL is now also available with +RFID™ Smart Labels, supporting a more efficient medication inventory process.

Simplify your medication inventory process.
We're building an extensive portfolio of smart labeled medications. +RFID products eliminate tedious manual tagging and data entry, arriving ready-to-read with crucial product information.
Manufacturer embedded tag
---
Standards-driven
---
Ready-to-read
---
Ready-to-read data,
straight from the manufacturer

Developed in accordance with GS1 US Data Standards, ensuring all necessary product information is accessible from the tag, +RFID™ arrives ready-to-read and designed for interoperability.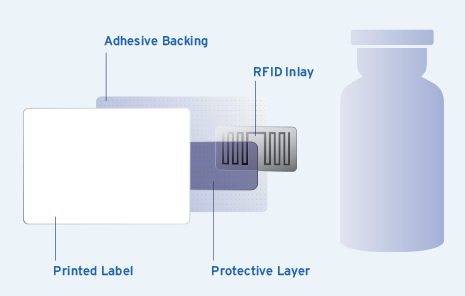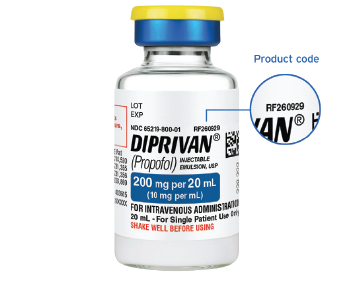 Unit of Sale NDC Number
65219-800-10
Description
Single-Patient Use Only
Strength
200mg per 20mL
Concentration
10mg per 1mL
Fill Volume
20mL
Unit of Sale
10
Bar Code
To place an order, contact your Sales Representative or call Customer Services at 1.888.386.1300 | www.fresenius-kabi.com/us